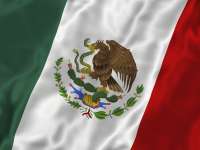 Vacation is a time for fun and relaxation but doing so in a foreign country carries with it the responsibility of every traveler to be informed as to basic laws, customs and attitudes in the country they plan to visit and Mexico is no exception.

While these sorts of things are rare,

a traveler can become involved in an auto accident, experience an assault or a robbery or be accused of a crime. It is always wise that every traveler to Mexico understand what their basic rights are in Mexico and seek legal counsel immediately when necessary.

During the Presidential administration of Felipe Calderon Hinojosa (2006-2012) sweeping judicial reforms were implemented at both the Federal and State levels which affect all citizens and travelers. The 2008 Constitutional Amendment and Reform to the Mexican criminal justice system was the first attempt in 90 years to integrate greater controls for transparency and individual rights protection in the system. These Reforms began Mexico on a path toward a gradual transition to an accusatory and adversarial system (rather than inquisitorial) of criminal justice at both federal and local levels. The current President of Mexico Enrique Peña Nieto (2012 - ) called the 2008 Reforms "the most transcendental change in the last century" in the Mexican criminal justice system.

In a nutshell, according to Miguel Sarre of Reforma newspaper, "The 2008 criminal justice reform which must be implemented throughout Mexico at Federal and local levels by 2016, requires rearranging the pieces of the justice system in order to have greater assurance of justice both for persons accused and for victims. To do this, the model adopted strengthens the role of judges: all evidence will be presented in public trials in his presence. This will give more credibility to justice."

And while the reforms began to be implemented immediately in some areas, 2016 is the deadline set forth whereby all entities with court systems will be changed over. The State of Quinatana Roo, home of Cozumel and Cancun, has lagged behind in implementing the judicial reforms. Nonetheless, these judicial changes do not affect individual guarantees granted by the Mexican Constitution.

Individual guarantees granted by the Mexican Constitution in criminal proceedings include,
but are not limited to, the following:

An arrest may be made by local, state or federal police. All offenses involving narcotics or weapons are federal offenses and the accused will be turned over to federal police if the arrest is made by another agency. The police will determine through investigation and questioning whether an offense has been perpetrated and whether the arrestee is the person who committed it.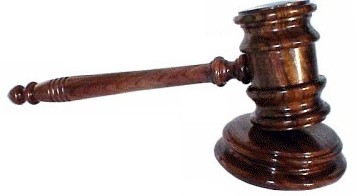 If the police decide that an offense has been committed they will turn the accused over to the Agente del Ministerio Publico, the equivalent of a district attorney in the United States. The Agente, or district attorney, conducts a preliminary investigation to determine whether the case can be prosecuted. If he decides that it can, he has 48 hours to notify the accused of the name of his accuser, and the nature of the charges against him, take his preliminary statement and inform him of his right to legal counsel. After that, he will turn the accused over to a judge. Once an individual has been assigned to a judge, that judge has 72 hours to decide if he will proceed with the case/arraign the arrestee. It is at that point that the detainee will be asked for a formal declaration of guilt or innocence. Once the accused has been arraigned, the judge has a further 72 hours to decide to issue a formal order of imprisonment or drop the charges and release the prisoner.

All prisoners shall be informed of the nature of the charges against them.


(Art. 19 Paragraph 1 Constitucion Politica de los Estados Unidos Mexicanos)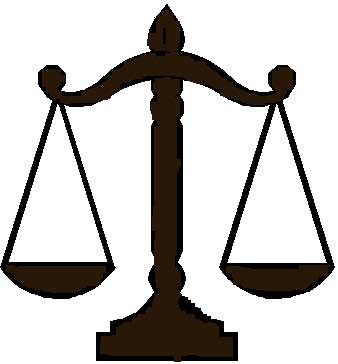 After being charged, the party may be freed upon the posting of bail (fianza), the amount determined by the seriousness of the offense, provided that such an offense is not punishable by more than five years imprisonment.

The accused may not be forced to testify against himself, nor kept incommunicado; he may employ counsel from the moment of his arrest and, in case he is not able to do this, the judge will appoint a no-cost public defender.


(Art. 20 Fracc. II & IX Constitucion Politica de los Estados Unidos Mexicanos)



In case the accused does not speak the Spanish language, the District Attorney shall appoint an interpreter; likewise, the accused shall be entitled to have his deposition written down in his own language.


(Art. 28 Codigo Federal de Procedimientos Penales)



A trial in Mexico consists of the attorneys for the opposing sides presenting their arguments to the judge in writing. There is no set date for a trial and cases move slowly. The accused should be tried within one year, if the maximum penalty is greater than 2 years imprisonment. If a verdict results in a prison sentence, the time you have already spent in prison counts toward the fulfillment of the sentence. the prisoner, as well as the prosecutor, has the right to appeal the sentence within five days.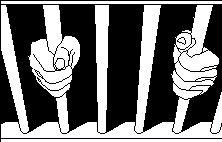 Drug offenses are punishable in Mexico by from 7 to 15 years' imprisonment for persons cultivating or possessing narcotic-producing plants (includes marijuana) and from 2 to 8 years imprisonment for transporting, possessing, purchasing and disposing (selling or giving) of narcotics. Under the Mexican Penal Code drug offenders are not eligible for parole. Carrying a non-military gun can result in a prison sentence of 6 months to 3 years. Possession of a military weapon is punishable with 4 to 12 years. Anyone convicted of clandestine introduction of a firearm can receive a sentence of five to thirty years (for a military weapon) or from 2 to 8 years (non-military). Bail is not available for those charged with clandestine introduction. Weapons considered for exclusive use of the military are any revolver with a caliber greater than .38 special (including a .357 magnum and .38 super or commando); any automatic rifle or pistol; and shotguns larger than 12-gauge. Please note that any person crossing into Mexico with an undeclared firearm may be charged with clandestine introduction.



Article 36(a) of the Vienna Convention on Consular Relations of 1963

states that consular officers shall be free to communicate with their nationals and to have access to them.

Article 36(b)

provides that foreign authorities shall inform the consular officer of the arrest of an American "without delay" (no time frame specified), if the national requests such notification.