The ads featured above are great for investigation / price comparisons of the "Big Guys" but we also like to "keep it local" and recommend Blueway and BoneFish Rentals as an excellent locally owned car rental businesses Try Blueway Rentals! Try BoneFish Rentals!

Car rentals in Cozumel or Mexico in general can be a completely different experience than in the United States.

It may cost you a lot more to rent a car in Cozumel if you don't plan ahead and be very careful to review the details of what you are getting when signing the rental contract.

It is not uncommon to pay anywhere from US$30 to $60 per day for a small economy car. You can roll the dice and try to bargain upon arrival at your hotel or pier destination in Cozumel, but most companies know the options out there are limited and adjust their prices accordingly.

With Cozumel car rentals, daily rental prices are competitive but the big variable is availability so reserving rental cars in advance is very important. If some of the 10+ "island tour" companies serving the cruise lines get over booked with island tours, they will go to the Cozumel rental car agencies and pay a premium for 10 - 20 vehicles. If the rental car agencies do not have confirmed reservations on their books for rental cars, then they will go ahead and rent the unreserved rental cars to the "island tour" companies for their tours.

So daily "walk-in" customers without reservations are likely to find no cars are available ~ especially during the high season months of November - April each year.








Be sure to turn a rental car in on time…even running just a few minutes late can sometimes cost a full day extra rental fee and this is typically a non-negotiable aspect with the rental company. Also, make sure the fuel is at the required level when returned or be prepared to pay a premium fee for the gas shortage. Taking a few extra minutes to fill the tank and return to the rental office a bit early can save customers major dollars!





Cozumel Rental Cars - The Inside Scoop

There are many dozen car rental agencies now operating on the island. With the increase in cruise ship traffic over the last several years it is much more difficult to just walk up to an agency and find an available car so advance reservations are a good idea. Please note however, that as with the airlines, it is very common for the rental agencies to OVERBOOK reservations especially during high season. You may very well arrive to pick up your car with a confirmed reservation in hand only to discover that there are no cars available. Keep in mind that the car rental agency can only control so much with clients returning cars at dates/times specified.

Once a client takes a car and then decides on their own not to return it on time, there is very little the car rental agency can do. In large metropolitan areas where there are multiple offices of the same car rental agency, most every reservation can be accomodated by the offices working together to adjust/move fleets to where the cars are most needed. But because Cozumel is an island, fleet adjustments are not really feasible or cost effective so there will be times when there just are no cars!

Most agencies here on the island work together to try to help each other out in fleet shortage situations but in the end analysis: Cozumel is in fact an island with limited resources. As a visitor to the island it can be helpful to remember this and plan ahead by reserving a rental car here online!






What Car Rental Agencies Are Where in Cozumel?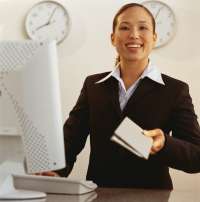 As a traveler coming to Cozumel, it's a good idea to have an advanced booked car rental reservation upon arrival in Cozumel because often there just aren't any rental cars available on a "walk up" basis ~ especially during high season months. But alot of folks, especially cruise passengers, don't reserve rental cars in advance because they worry about spending as much time looking for the agency and getting the car than it's worth for them really. We have received countless emails from travelers telling us how they found a "bargain rental rate" somewhere but the taxi fare to get to the agency wiped out their bargain car rental rate savings.

We here at

Insider

are trying really hard to make Cozumel vacation planning as easy as possible for everyone so hopefully folks will use our website to make reservations! With that in mind and since Cozumel car rental agencies are scattered about on the island, here is some valuable information about where some of the agencies are located ~ info not available anywhere else until now!

Print this handy Cozumel car rental agency location list because it will save valuable vacation time and taxi fare money for arriving travelers. Of course there are many other car rental agencies in Cozumel but these listed are the nearest to common arrival points. Selecting a rental car agency located near the initial arrival point will be the most efficient use of time and money.



Rental Car Agencies inside Cozumel Airport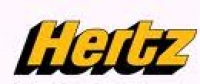 Rental Car Agencies across street from Cozumel Airport (Walking Distance)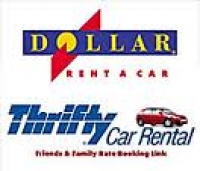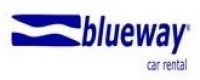 Rental Car Agencies Downtown near San Miguel Ferry Pier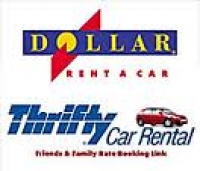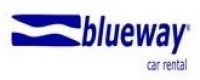 Rental Car Agencies near Punta Langosta Pier Mall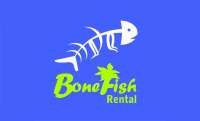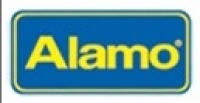 Rental Car Agencies at TMM International Pier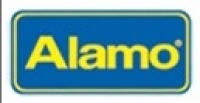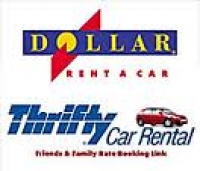 Rental Car Agencies at Puerta Maya Pier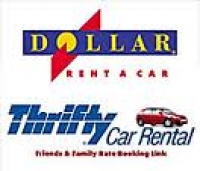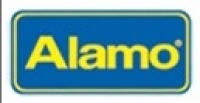 Best "Locally Owned/Independent" Rental Car Agency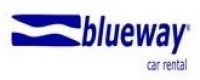 Clik here ~ Airport and Downtown locations just a short taxi ride from all ship piers!
Best "Big Guy" Rental Car Agency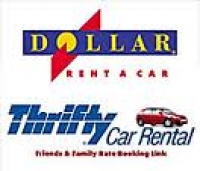 Clik here ~ Many Hotel locations plus Airport and pier locations!

The list above is great for investigation / price comparisons of the "Big Guys" but we also like to "keep it local" and recommend Blueway Rentals or BoneFish Rentals as excellent locally owned island businesses!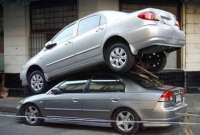 One important thing to remember is that U.S. insurance companies do not make direct payments for accident damages outside of the country.

Here in Cozumel, if your rental car is involved in an accident, you will be required to make full payment of all damages by Mexican law before you leave the island.  The rental agency (rentadora) should supply the necessary reports for you to take to your insurance company at home to recover payment.   For those companies that require a mandatory insurance fee of $10 U.S. a day, it will usually include collision, with a deductible of anywhere from $850 to $1500 U.S.



Take careful note as to what VOIDS your coverage… e.g. leaving a paved road or drinking alcohol.
Make sure you know exactly what your rental car insurance covers before driving away!
Spare tire and working jack
All doors lock and unlock, including trunk
Seatbelts available/function for all passengers
Seats move forward and back and no sprung backs
Windows roll up and down
Proper legal papers are in the car with phone numbers and address of company
Horn, foot brakes and parking brake function properly
Clutch, gearshift, all gears (including reverse) work properly
Note the time you picked up the car and know when it needs to be returned
Note how much gas should be in the tank when returned
Make sure you thoroughly check the car before you take it too far
Need Roadside Assistance ? Watch for Cozumel's Green Angels!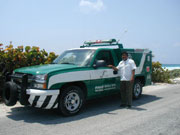 Should you encounter automotive problems while on your journey around the island look for Cozumel's Green Angels. The green trucks with uniformed personnel patrol the highways especially during high season to render aid to those who find themselves stranded road-side. They carry basic car/moped repair items and are friendly and eager to help vacationers get back to having a fun time in Cozumel. Tips are always appreciated.





Managing Traffic Violations & Police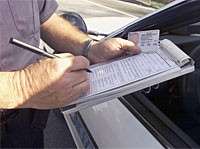 For the most part, Cozumel's traffic police force are relatively lenient with regard to moving violations and don't generally make a nuisance of themselves. They realize folks are here on vacation, driving in a strange city and sometimes simply goof up as they make their way around exploring the island. However, it has not always been so and every season there are always a few "scam" type instances that crop up concerning traffic police. But these days typically a roadside police scam will involve rogue "officers" who are just looking for extra beer money for the weekend or something ~ it's simply not an organization-wide corruption problem.



With that in mind, here is some information that could help save you some agony in Cozumel on simple traffic violation claims ~

1) All Cozumel police officers have uniforms, name badges and ID Cards. Make sure you see all 3 before assuming you have a problem.

2) Any police officer that stops you for a traffic violation should be bi-lingual enough to get his message across. However, if you've gotten into an auto accident ~ all bets are off because there will be many officers on the scene and most won't speak English.

3) All traffic violations are handled/resolved at the Police Station. Typically a driver's license will be taken by the ticketing officer and held at the Police Station until said driver appears to pay fines and resolve the matter. So being asked to go to the Police Station does not mean you are going to be put in JAIL. Everyone involved in traffic violations must go there to retrieve their license and pay the fine. Actually, the Police Station is where more bi-lingual officers exist ...so really....if you've done nothing wrong and want to state your case...this is a good place to end up!!

4) In Cozumel at least ~ officers on the street are not authorized to handle money or the resolution of a traffic violation. Paying a traffic fine takes place at the police station where you will be given a receipt for your payment and your driver's license will be returned. So obviously....if an officer on the street is asking you for a sum of money YOU KNOW it's a scam! If he asks you for your license and to go to the police station then he feels he has caught you for a legitimate violation.

Here are some options when stopped road-side in Cozumel for a traffic violation ~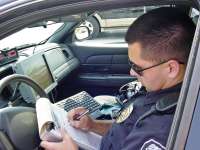 1) Recognize the "scam" for what it is and be willing to pay the roadside officer just to get on with your vacation. If you elect to do this ~ US$10 - $20 is the maximum to pay for such "vacation convenience." If they want more than this ~ go to the Police Station and pay the actual fine for the violation. This way, the "scam" officer gets nothing.

2) Go to the police station and fight over the legitimacy of your infraction. HOWEVER, There is no faster way to slow a Mexican down than by yelling at him/her. If you go with the intention of "protesting" just take a lunch and plan to spend the day. You may indeed "win" in the end but you will have wasted your beautiful vacation day in the Caribbean.

3) Go to the police station, plead ignorance, say you're sorry and ask how much you need to pay because you have to be somewhere for a tour at XX hours. [note: your actual guilt or innocence is completely irrelevant] With this attitude you will be processed as quickly as possible and traffic violations typically cost US$15 - 25 and you will get a receipt as a souvenir of your experience!

It's unfortunate that travelers to foreign countries end up being victims of police scamsters sometimes but knowing they exist and how to handle them will hopefully increase the odds of you still having a wonderful vacation in Cozumel.

And it goes without saying that COZUMELINSIDER welcomes any information provided on any such incidents.

Gas Stations on the Island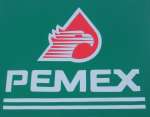 There is only one "brand" of gasoline throughout the country of Mexico because the petroleum industry is government owned. Although there has been talk in recent years of "privatizing" PEMEX into a publicly traded company, it has yet to come to fruition. As a result, gas prices have remained relatively stable for years with only modest increases once or twice annually.

During my (Sherri's) long tenure here in Cozumel, gas has slowly inched upward in price as it has everywhere in the world. Gas is measured/sold here by the LITER so be aware of that at the pump.

In September 2013 gas prices are around US$ 3.85 a gallon (approx. 4 liters)

but fluctuate not only because of oil prices but with the peso exchange rate as well.

There are now 4 PEMEX stations on the island and since the same family owns 3 of the 4 stations, prices remain relatively the same at all locations so there is no need to try to price compare before filling up the tank.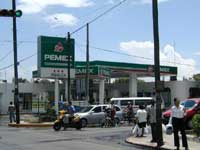 The original and only gas station on the island up until 2003 is located on Ave Juarez ~



Corner of Avenida 30 with Juarez










The next station that opened is also on Juarez but farther back into the center or back of town.


Corner of Calle 75 with Juarez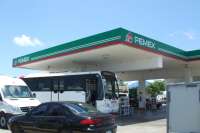 This PEMEX station opened in 2005 and is south of the downtown area on the beachfront road near 2 ship piers


Melgar / Beachfront Highway


Across the street from Puerta Maya and the International Pier so this location is very convenient for cruise passengers returning rental cars in the TMM and Puerta Maya terminals.




NOTE:




PEMEX near Puerta Maya seems to close early in the evenings on days when few/no ships are in port at the nearby piers.





Many times when filling up at a gas station, attendants will purposely not reset the gas pump if customers are not paying attention, causing folks to pay 2 to 3 times more than needed.  So please pay attention to make sure the attendant RESETS the pump to -0- before beginning the tank fill.

Self service is not a concept that has arrived to Mexico yet much less Cozumel. So sit back, relax, stay in the car and enjoy the full service gas stations of Cozumel. Just think of it as a "blast back to the past" good ole days! And please remember it IS customary to TIP the gas station attendant.