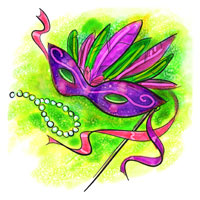 Cozumel Carnaval 2013 dates have been OFFICIALLY announced by the Municipio Office of Special Events as:



February 6 - 12, 2013


Be sure to reserve hotel and diving for these dates well in advance to be here for one of Cozumel's biggest celebrations with over 135 years of tradition! For a nice, home style place to stay, please consider Sherri's IslaMar Villas.



"The Original Cozumel Carnaval Website"



What am amazing island tradition! Cozumel's Carnaval is a tradition which has been passed down through many generations that celebrates a mixture of cultures that escaped to the warm embrace of Cozumel during the cold winter season. Dating back to the mid 1800's, Cozumel Carnaval was started by young people dressed in vibrantly colorful costumes known as "Estudiantinas" or "Comparsas", who expresed themselves in the streets of Cozumel through the artform of dance, song, and fantasy and even today the tradition lives on!

View the Calendar of Events for this years Carnaval!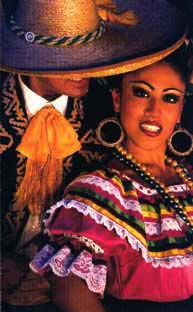 The festivities of Carnaval peak each year with 3-4 nights of lively, colorful parades that include an incredible array of costumes and performing groups to delight the senses.  By mid-day on parade days,  Carnavaleros are rushing to get into costume to participate in the parade while crowds begin to line the streets hours in advance securing their own great view of the parade antics.

Parade watchers will see everything from harem girls to cowboys, butterfly stiltmen to kid wagons with pets, Royal Court floats, dance groups, and individuals in costume having fun and enjoying the festivities. All day long before the parades, groups are dancing throughout the streets of Cozumel, traffic is snarled and there's excitement in the air! Tradition of the past holds that Carnavaleros exchange flowers and candies with the parade watchers however, it seems the Mardi Gra beads are becoming very popular as well!

Many of the parade participants are part of dance groups that have been competing for prizes in the days leading up to the parades.  Many Carnavaleros have been participating for so many years in Carnaval that these competition events can get very serious.... in a fun sort of way of course! A typical group consists of at least 40 dancers, male and female and often times even more. Everyone takes the dance and costume contests very seriously and many months of preparation go into both.

However, the competition is good spirited and everyone gets to be on display in the parades that follow so there are really no losers.....only winners at these events!

So no matter what you hear it called: Carnival, Carnaval, Cozumel Carnaval, Carnaval de Cozumel or Mardi Gras, just plan to join the festivities and fun each year and witness for yourself that the Cozumel Carnavaleros not only wear costumes, but big joyous smiles as well.



An excerpt from MSNBC 12/5/02 by Vicki Harbin  
Arthur Frommer's Budget Travel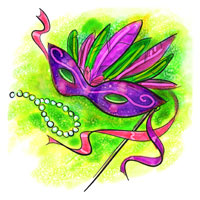 "CARNAVAL began back in pagan times, as a wine celebration for the God of Wine Dionysios. The Greek influence can still be seen today in the masks, dancing, drinking and costumes associated with Carnaval. But Carnaval in its present manifestation came about through a fusion of the pagan festival and Catholicism, similar to other popular celebration like Halloween and St. Valentine's day. The origin of the word Carnaval comes from the Italian word carnevale, which means to be without meat. Carnaval is celebrated in the time before Lent, at period during which practicing Catholics go without meat for a month.

Although first celebrated in Italy, the celebration soon traveled to other European Catholic countries, such as France, Spain and Portugal. Through colonization of other countries, Carnaval came to South America, the Caribbean and North America, where local customs soon mixed with the old, making regional Carnavals different. However, they all have boisterous merriment in common, and almost all are held in February or early March (Granada in the Caribbean holds it in the summer to attract tourists). No matter what language you say it in, or what you call it, Carnaval, Carnevale, Karneval, or Mardi Gras means a good time."
Cozumel Carnaval *** More Than 135 Years of Tradition!
Translated with photos from Municipio de Cozumel Magazine Publication - January 2007 Issue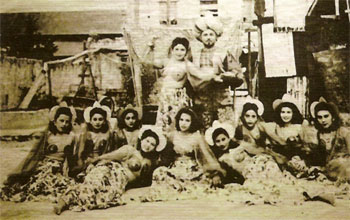 We are proud to say that our Cozumel Carnaval is the oldest on the Yucatan Peninsula and perhaps in the whole country of Mexico. According to Merida Magazine published on March 30 and April 20 of 1876 by Mr. Nestor Rubio Alpuche, Cozumel introduced its first Carnaval that year. By oral history we know that in 1896 parades in Carnaval dress and the "Dance of the Ribbons" and the wooden bull "Huacax-ché appeared. In 1904 for the first time Don Manuel Vivas Martin, along with a local baker by the name of Pérez organized a masquerade, Cuban in origin, where the protagonists were depicted as blacks and the women's roles were all played by men.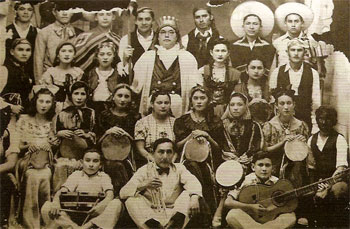 A bit before the 1920's a recent arrival from Tabasco to the island named Don Félix González Bonastre developed parties, organized student participation and ballads, and other critical social events during Carnaval. Since then, masquerades are enthusiastically embraced by attendees and have become a part of the tradition. In the mid- 1940's women began to participate, starting with Doña Elia Flores de González. During the 1970's the Carnaval celebration entered a crisis and the beautiful fiesta became degenerate and monotonous and featured graffiti and violence. In 1975 the local City government took control of the activities and the fiesta gained new momentum and little by little reached new heights of popularity among the population.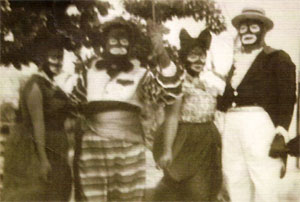 With the enthusiasm of the municipal leaders, Germán Garcia Padilla (1975-78), Antonio González Fernandez (1978-81) and local personalities such as Adolfo Gracia Aguilar and Sra. Carolina Hernández de Joaquín and Professor Isabel Solís Vera, the Carnaval celebration was revived. The celebration has year to year become a huge fiesta for the people and families of the island providing a healthy diversion filled with glamour. And we believe it is the best Carnaval in the state of Quintana Roo.